STADT NACH ACHT – FREI(T)RÄUME 2018 in BERLIN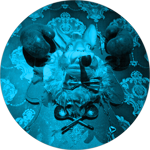 STADT NACH ACHT will set up a new conference edition also in 2018! From the 9th to 10th of November 2018 we will organise a "FREI(T)RÄUME" special conference. Focussing on the cultural approach we presented on our "public day" the last two years, we are working on a colorful and visionary conference for 2018 with low barriers of access for everyone. This years conference is embedded in various surrounding activities – f.e. two City Conferences Berlin – Tbilisi, several "Labs" on issues like model spaces and new approaches for urban nightlife, knowledge increase about psychoactive substances or innovative strategies and solutions on emissions of club noise. FREI(T)RÄUME 2018 sees a wide and specified range of presentations and workshops on a highly diverse range of themes and topics. A cultural side program as well as a proper "Rave Diplomacy"-rave on saturday will satisfy also our need to get in contact with not only theory and ideas for the near future but also to experience the real nightlife here and now and with everything Berlin has to offer!
Watch out, more infos coming soon!